Boundless Creativity on the Volumetric Stage with Kacper Larski For Infiniti
May 09, 2023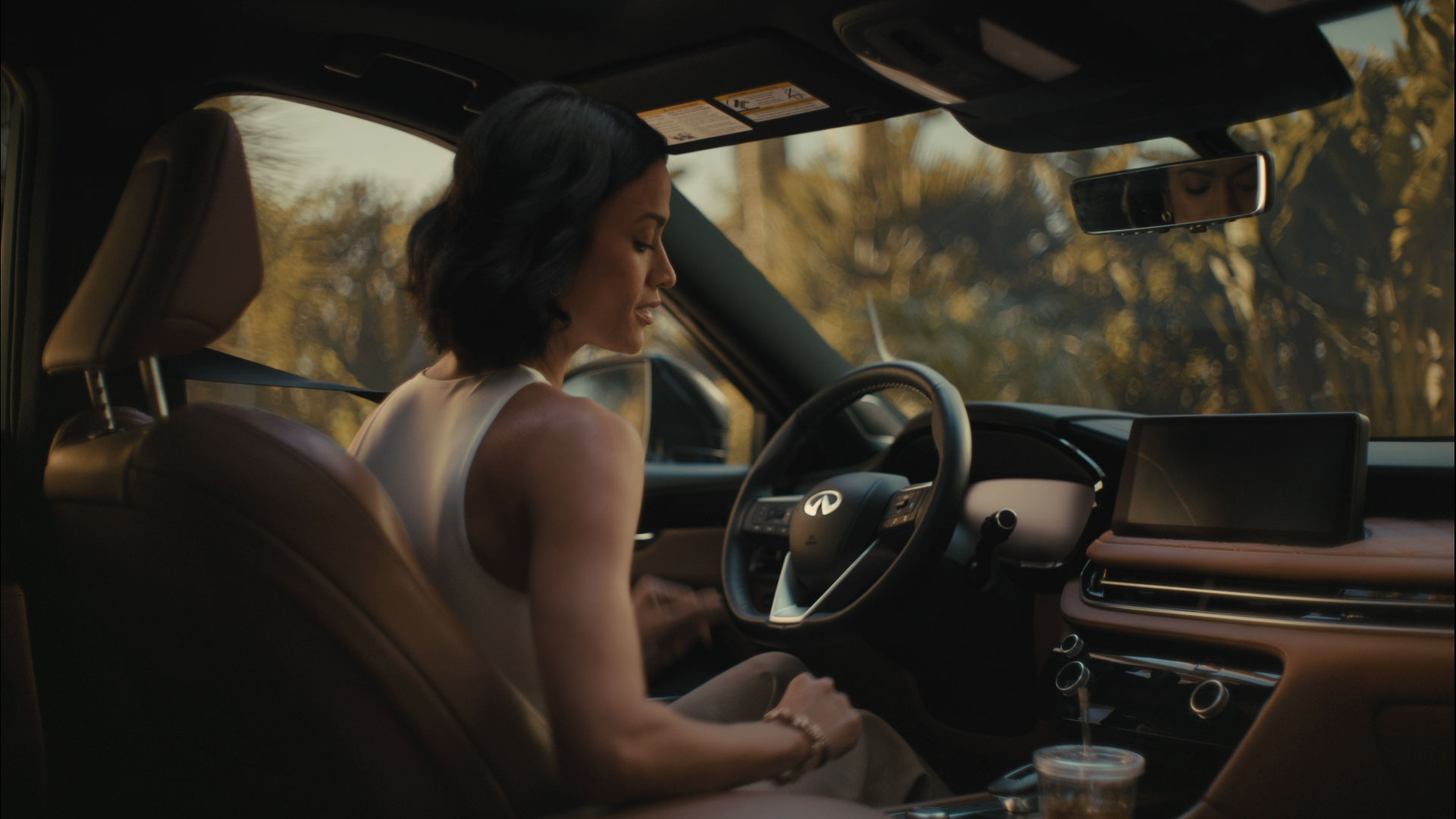 Behind the scenes of Kacper Larski's latest films for Infiniti stood a volumetric stage poised for the creative taking. The stage's capture technology can produce whatever the mind conjures, but in this case, Kacper strategically took advantage of its capabilities for a unique story that was mostly told inside of a car. 
Volumetric capture has been on the rise since its use in Disney+'s The Mandalorian, where the team employed this technique to ensure the light reflected off of the characters' suits correctly. Production on a volumetric stage involves capturing locations in real life using multiple cameras & sensors before taking that imagery back to the stage, where it is projected 360º to shoot each scene. The technique creates a fully immersive world where lighting stays consistent all day —  as Kacper says, on this stage it's "magic hour for days."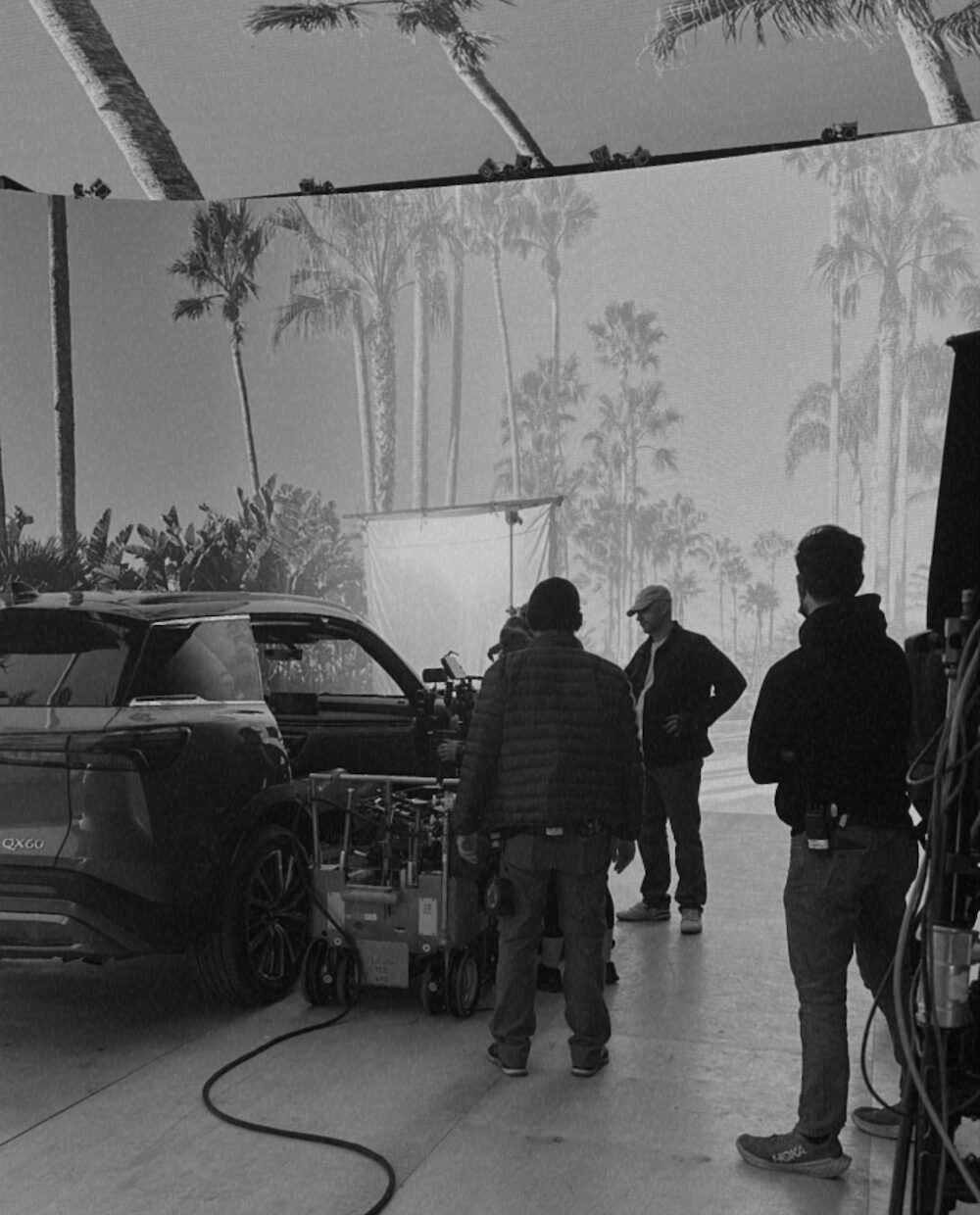 Our agency partners and Kacper agreed that this method would be a great fit for the campaign, and Kacper's approach of capturing the real external locations rather than building them artificially allowed us to save time while improving the finished product.
Car commercials are notoriously tedious and time-consuming — from coordinating the necessary police escorts to shutting down roads for extended periods of time, the limitations of shooting inside a car often create a tense and frenzied feel on set that makes it much harder for actors to get in the zone and can make a more dangerous experience for all cast and crew. A volumetric stage eliminates that rush and creates a controlled environment that prioritizes safety and allows actors to acclimate to the setting and give their best performance.
When leaning into technology, Kacper is careful to not lose humanity. "I don't want somebody to look at the spots and say they shot that inside of a studio," he says.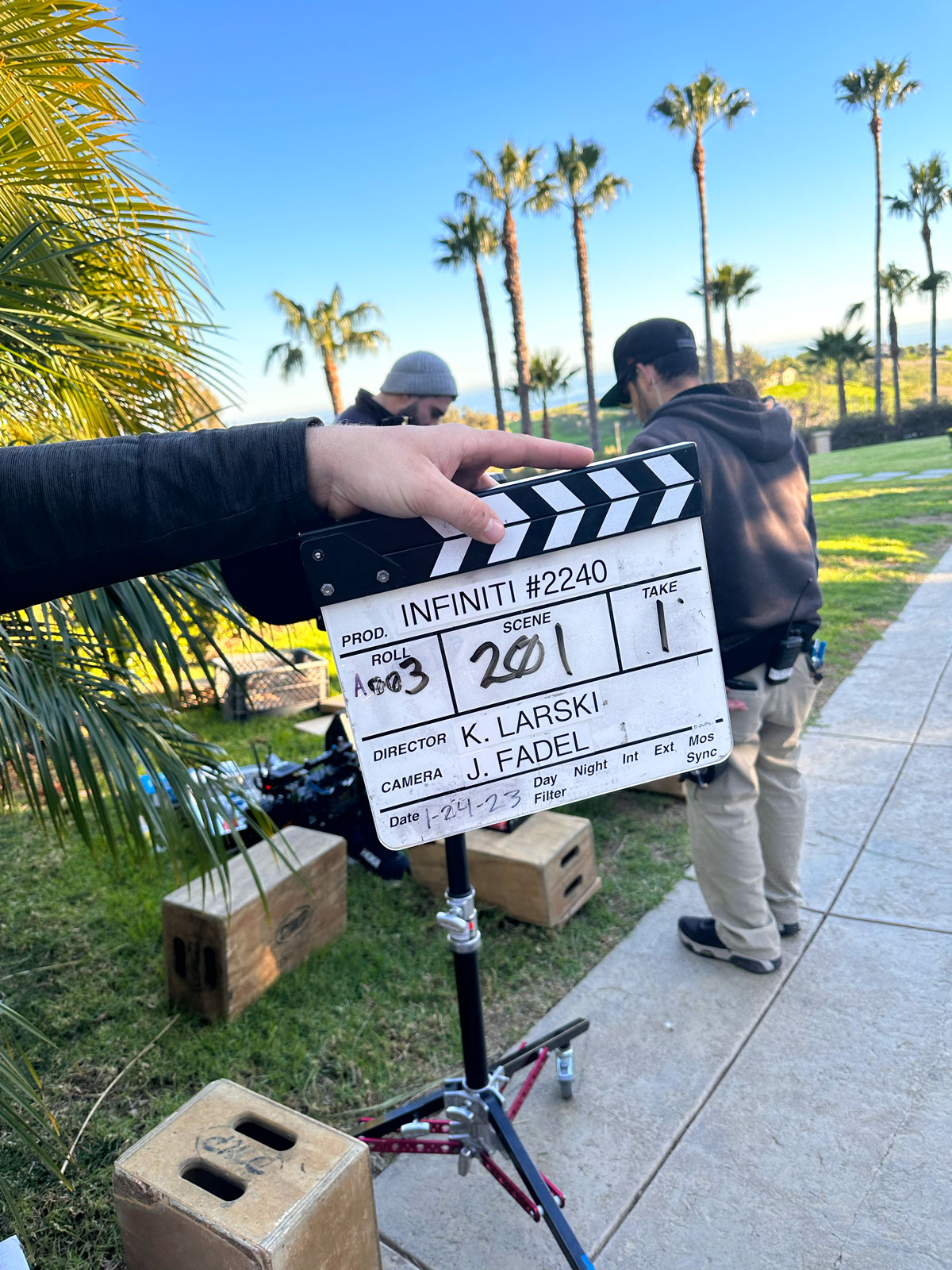 The Infiniti campaign proved to all of us that volumetric stages can be an incredibly powerful tool for capturing a specific moment and amplifying it, giving us more time to play in each moment. This was invaluable as we set out to capture the key features of the QX6, where interior shots were of the utmost importance. Shooting on the volumetric stage afforded Kacper long stretches of time with consistent lighting, allowing him to focus on dialogue and moments between his actors rather than moving tents and fighting the sun all day on set. 
As a director whose work thrives on a cinematic mix of the real and surreal, the campaign provided Kacper with a playground to create realistic scenes of human connection on a time crunch. The technology is only getting better, and we can't wait to see how Kacper taps into it as it continues to progress.
Watch "Couples Massage" for Infiniti below.