Dawit and Edelman Empower Women to say "No"
March 07, 2022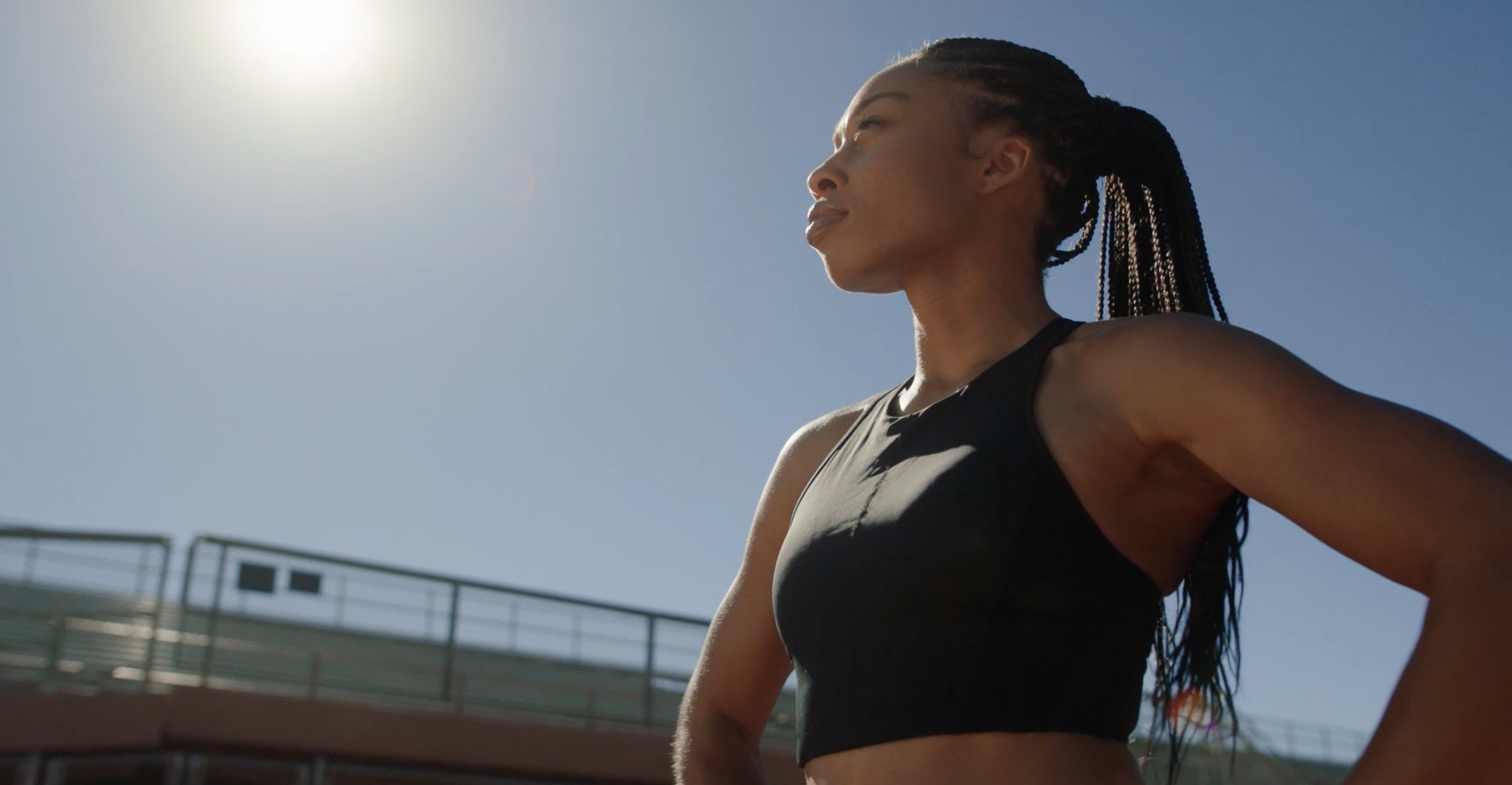 All too often women feel the pressure of saying Yes to things that do not serve them. Yes to covering that shift. Yes to staying late and missing a recital. Yes to working on the weekends. Eleanor is the only certified Black and woman-owned commercial production company in the US and she didn't get there by saying yes to anything that stood in the way of her trajectory. Pure Leaf's latest campaign featuring Allyson Felix is a commitment to helping women say No to what goes against their principles and saying Yes to themselves. 
Directed by Eleanor's Dawit N.M., both the message and delivery are stirring. Originally, the creative brief pushed for stock footage showcasing women in different industries while Allyson speaks direct-to-camera. Dawit had another idea. "My way of heightening the delivery was through a heartbeat," he says. "In the story, the heartbeat represented a couple of things for me: a sign of life and the rollercoaster of emotions one goes through in life - and for this spot the rollercoaster of emotions one goes through when they're mustering up the courage to say NO."
The sound of a heartbeat mixed with shots of different women in their respective fields immediately leaves the audience emotionally invested. "The connection is my mother. She was my first teacher," Dawit says. "Growing up I saw her say no to things that went against her principles and things that didn't align with her future for herself and her child."  Watching his mother gave Dawit an intimate understanding of the courage it takes when people dare to utter the word 'no.' He is a firm believer that we as a generation of people need to start saying no to what doesn't align with our core values, and as a result, the next generation will bear the fruits of our labor and the fearlessness that comes with standing up for one's self. 
Dawit's exceptional ability, his personal connection to the campaign, and his relationship with Edelman all played their own roles in the creation of this powerful advertisement. "The working relationship between Edelman and my team throughout the whole project was one that I wish everyone would adopt," Dawit says. "It was collaborative and respectable. We understood what we needed from each other and most importantly we understood what this project needed from us." 
Speaking up and saying no is never easy, but once your voice starts getting louder than the fear in your mind, it won't matter if it's easy because it's worth it. The pounding, nervous heartbeat becomes a rhythm urging you to take that next step; to declare that next 'No.' We believe in you, darling. Make the commitment and watch the spot here.