Eleanor continues to shine a light on unique talent by signing the imaginative Rohan Blair-Mangat
August 19, 2022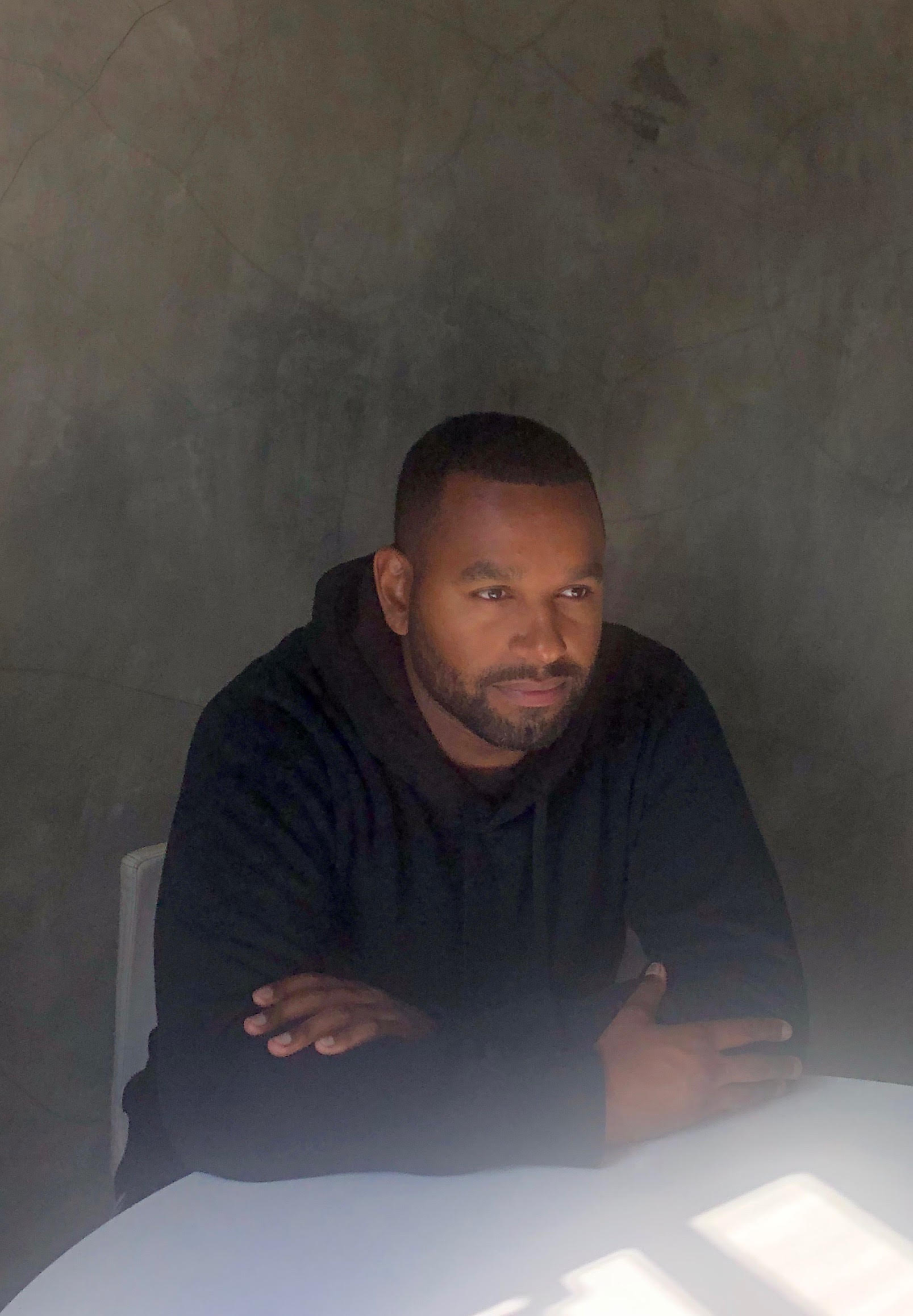 Rohan Blair-Mangat, is a master at finding the small nuances that make a project unique. He fine tunes his imaginative art direction and actors' performances to create work that feels genuine and inventive. Rohan's ability to find balance in what's natural with a slight sense of magical realism is what caught Eleanor's ever-watchful eye. Now that he's signed to the roster, we can't wait to create work with him that continues to push boundaries both visually and conceptually.
Rohan has always been passionate about storytelling going back to the make-believe worlds he created in the tales he told his three younger brothers, who always had a few notes when the story ended. This combined with the endless hours spent watching television with his grandfather, woke Rohan up to the power of the moving image. Memories of watching everything from Predator to Murder She Wrote stirred feelings in Rohan that made him want to tell stories at a greater scale. He got a taste of this when his mother placed him and his siblings in an inclusive theater company. While being on stage made him learn that he's definitely more of a behind the scenes guy, he appreciated the perspective of being a performer, which only reinforced the storyteller within.
Despite his creative drive, Rohan never thought he could do any of what he saw on screen, and had every intention of pursuing a career in law, like everyone else at his high school. Thankfully, a beloved teacher (Hello, Mr. West, if you're reading this) revealed a path more suitable for Rohan's strengths by encouraging him to go to art school. With only one week to apply, and no other schools accepting applications, Rohan sought out one of the best art schools in the world, and got in. His time at Central Saint Martins in London had its frustrations, but in hindsight he found it to be a highly valuable experience that prepared him for the professional creative world.
Since then, Rohan has created films for many major brands, winning him several awards including six Cannes Lions. His work has led him to collaborate with prominent talents such as Daisy Ridley, Don Cheadle, Maya Rudolph, Nas, and many more. His credits include the short film 'Bam' from JAY-Z's album '4:44,' a Clio award-winning music video with Black Thought to accompany the documentary series 'Rest in Power: The Trayvon Martin Story,' the visual album 'Nasir - The Film' for Nas' self-titled release, and the series 'Centerpiece
with Maurice Harris,' executive produced by Rashida Jones.
As for his joining Eleanor, he couldn't be more thrilled. "I've known Sophie for about five years now, professionally and personally," Rohan shares. "She looks at the commercial industry in such a creative way and I really respect the way she's putting Eleanor together. Everyone in the industry tells me amazing things about how she works. We're going to do great things together."
Eleanor EP, Sophie Gold, is also looking forward to future projects with Rohan and the opportunity to champion his unique talents, "Rohan is a talented filmmaker and a close friend, and I couldn't be more excited to have him in the Eleanor family. His films have the ability to delight with their beautiful imagery while surprising you with their honesty and deep, genuine human emotion. He creates thoughtful, character driven stories that are bolstered with a palpable atmosphere and imaginative art direction."
Beyond his own work, Rohan wants to help guide other artists towards reaching their full creative potential, like his teacher did for him, and give them the opportunities they need to achieve their creative goals. As a co-founder of Change the Lens, Rohan has worked with major production companies, ad agencies, talent agencies, and prominent industry individuals, to provide them with actionable steps to solve the racial disparity behind the camera in the commercial industry. Change the Lens encourages companies, directors, producers and heads of department to pledge to hire more Black filmmakers and creatives, and by extension, make the industry a more representative and equitable place.
Whether it was fate, Mr. West, or long nights spent with Grandad, Rohan was meant to stand out as a teller of tales; a profession that has become increasingly important to him. "As a storyteller you help shine a light on different experiences," Rohan explains. "You're essentially a custodian of someone's story, which I think is a beautiful thing. I'm drawn to projects where you can feel the filmmakers are respecting the story and trying to make it as honest as possible."
A brilliant artist with a unique take on characters and an authentic approach to filmmaking, Rohan Blair-Mangat has blended in seamlessly with not only Eleanor, but her dedication to representing those who are unheard.