Hänes is Back
April 19, 2022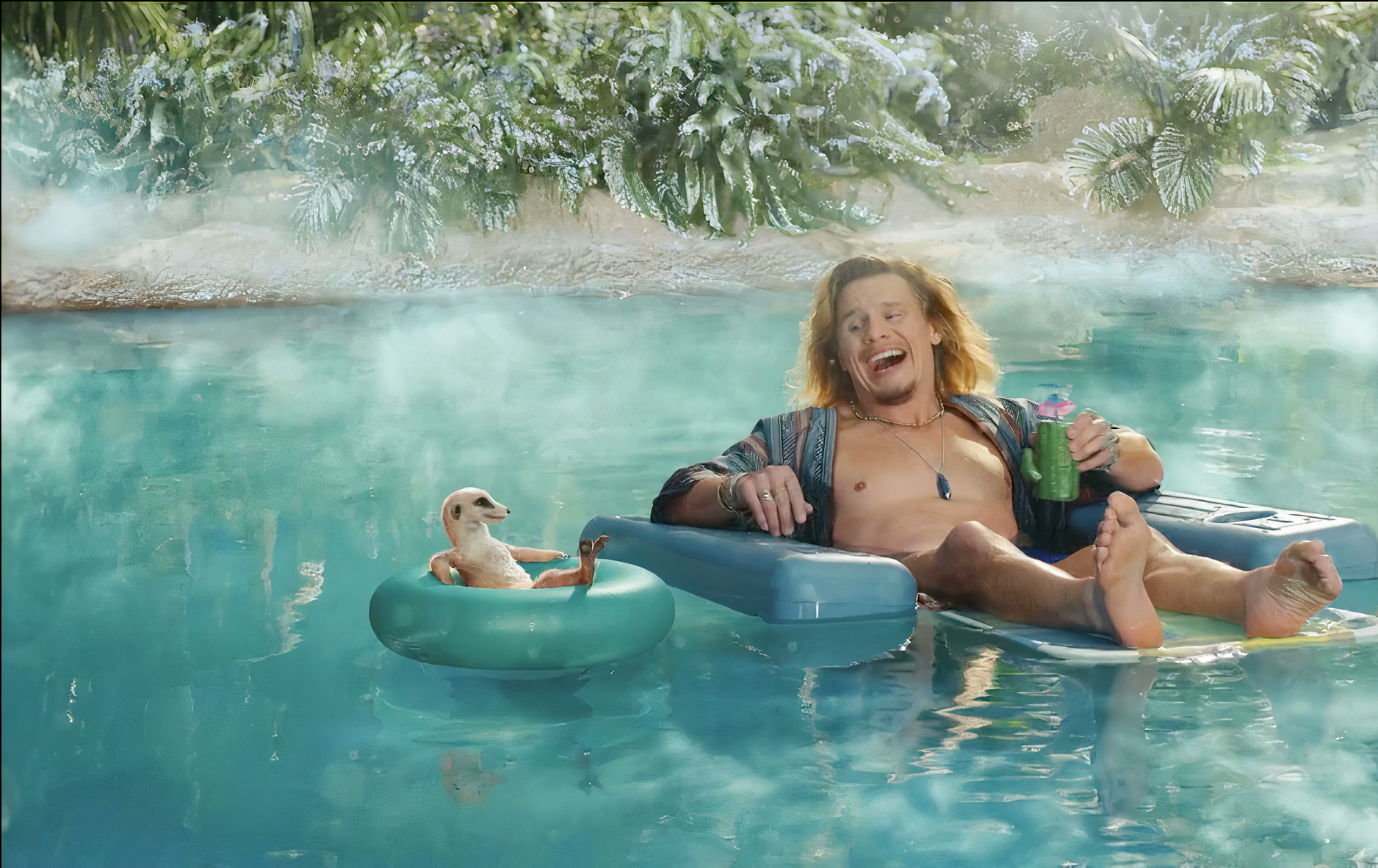 Hans is back and he's fresher than ever…below the equator that is. Director Chris Woods of Eleanor has made a name for himself by elevating ideas of all sorts to their creative ideal and in his latest campaign for Hanes, he pulls out all the stops. Hints of Paulo Coehlo's The Alchemist paired with Hans' playful euphemisms make for a hilarious, unforgettable spot. Some of us cross the desert seeking our Personal Legend, while others, like Hanes' comical spokesperson, are in search of ball-ance; we all want different things honey.
Hans, also known as Tony Cavalero of HBO's The Righteous Gemstones, tree poses on a camel, surfs through a sandstorm, and shares a cool drink with a meerkat all while encouraging men to stay calm and confident no matter the weather. Woods implemented a tongue-in-cheek vibe that is as culturally relevant as the self-help guru allusions seen in the commercial. As an advocate for unconventional thoughts and methods, Hanes and The Martin Agency trusted Woods to create something memorable and unexpected with intention. Always working to push writing, inspire out-of-the-box thinking, and go the extra mile, there is no shortage of enthusiasm, perseverance, or strategic sophistication to his approach.
Tune in to the spot here.
next
Milo Blake is Signed to Eleanor's Leading-Edge Roster