Lady Eleanor Returns Home To Conquer London
February 23, 2023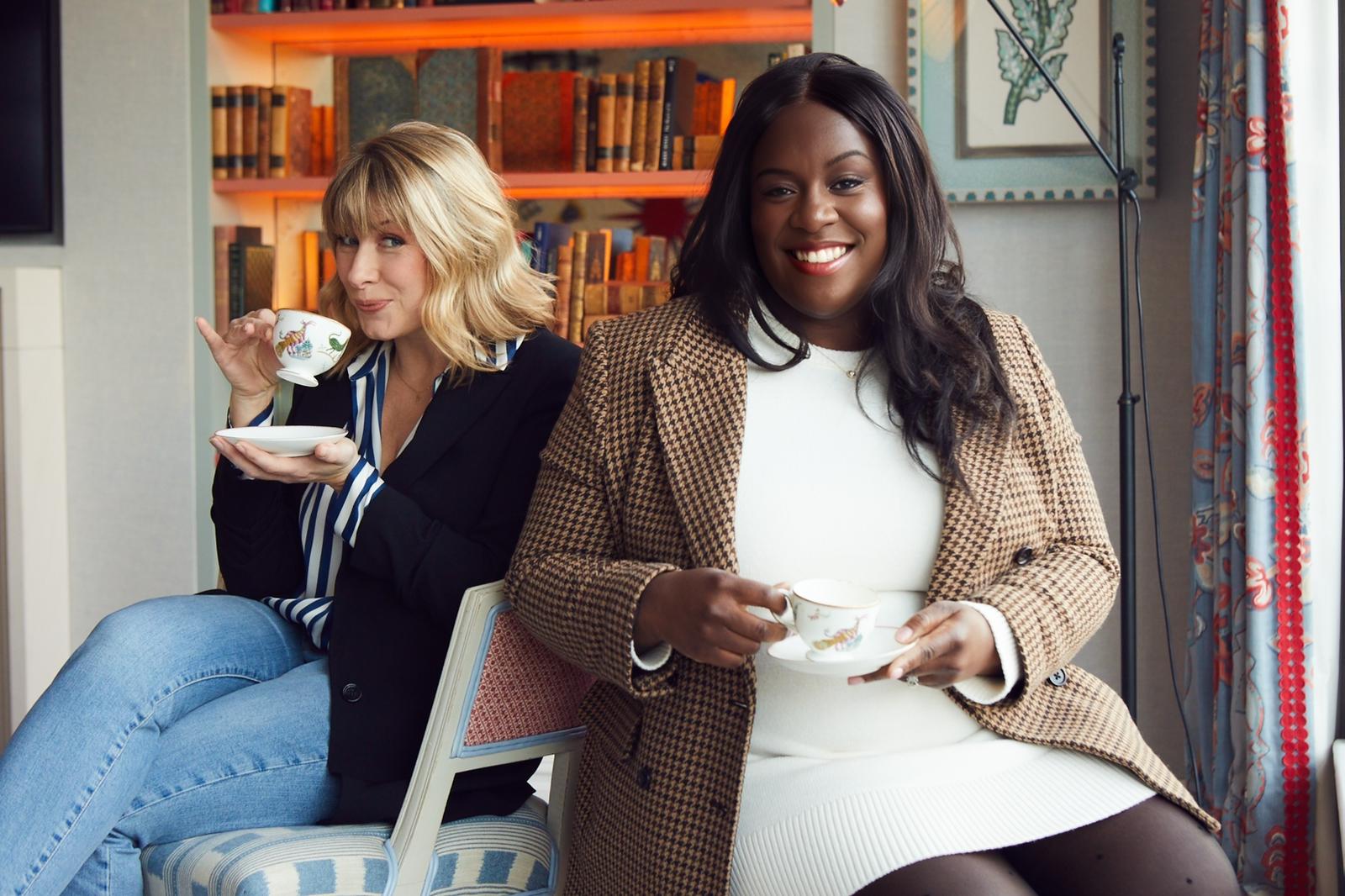 We made the eleven-hour flight from LA to London for the dinner party of all dinner parties. We expected nothing less than a unique and unforgettable experience with trend-setters, art lovers, and connoisseurs alike, as this party was organized with a purpose: Eleanor has an announcement to make. After being led to a table filled with handcrafted delicacies and delectable conversation, Lady Eleanor, looking as radiant and self-composed as ever, addresses the crowd.
"You may have heard the whispers but now it's official – we're expanding to London. Our Founder and President, Sophie Gold, has recruited Managing Director/Executive Producer Josie Juneau to run Eleanor London, and the duo has spent the last week introducing our company to London's creative community. Josie, with her years of experience working alongside the best of the best at Rattling Stick, is perfectly poised to captain her own ship, and it's clear she and Sophie will form a formidable team as they set up shop at our new space in London's Soho. When I was introduced to Josie, I knew that she was the champion I needed. Not only is she a champion for craft, but she is also a fierce advocate for the directors she has represented during her time in the industry. That is the essence of Eleanor."
Eleanor motions for Josie to join her as she introduces her to the throng. "I feel incredibly honored that Sophie has entrusted me with Lady Eleanor's grand return to London," says Josie. "Sophie's constant drive to support outstanding talent and powerful filmmaking had me at 'hello.' I cannot wait to hold a torch for these directors at Sophie's side, in a fashion that's true to Eleanor's wonderful ethos." With a quick cheer and a burst of applause, Josie returns to her seat, and Eleanor continues.
"The stratospheric rise of Eleanor LA is a testament to our extraordinary eye for talent, and to our brilliance at meeting the needs of clients and agencies alike in the highly competitive American market. London is my home, so in a sense, this is where it all began. My team and I are reinventing the industry in two cities across two different continents, inspiring directors to push past the set standards for commercial advertising and encouraging them to use it as a vehicle that drives strong narratives. Expect to see more innovation and more great ideas, but most importantly, more brilliant storytelling. My ever-watchful eye for amazing talent remains."