Shots – Director Kelsey Taylor Joins Eleanor's Line Up
March 22, 2021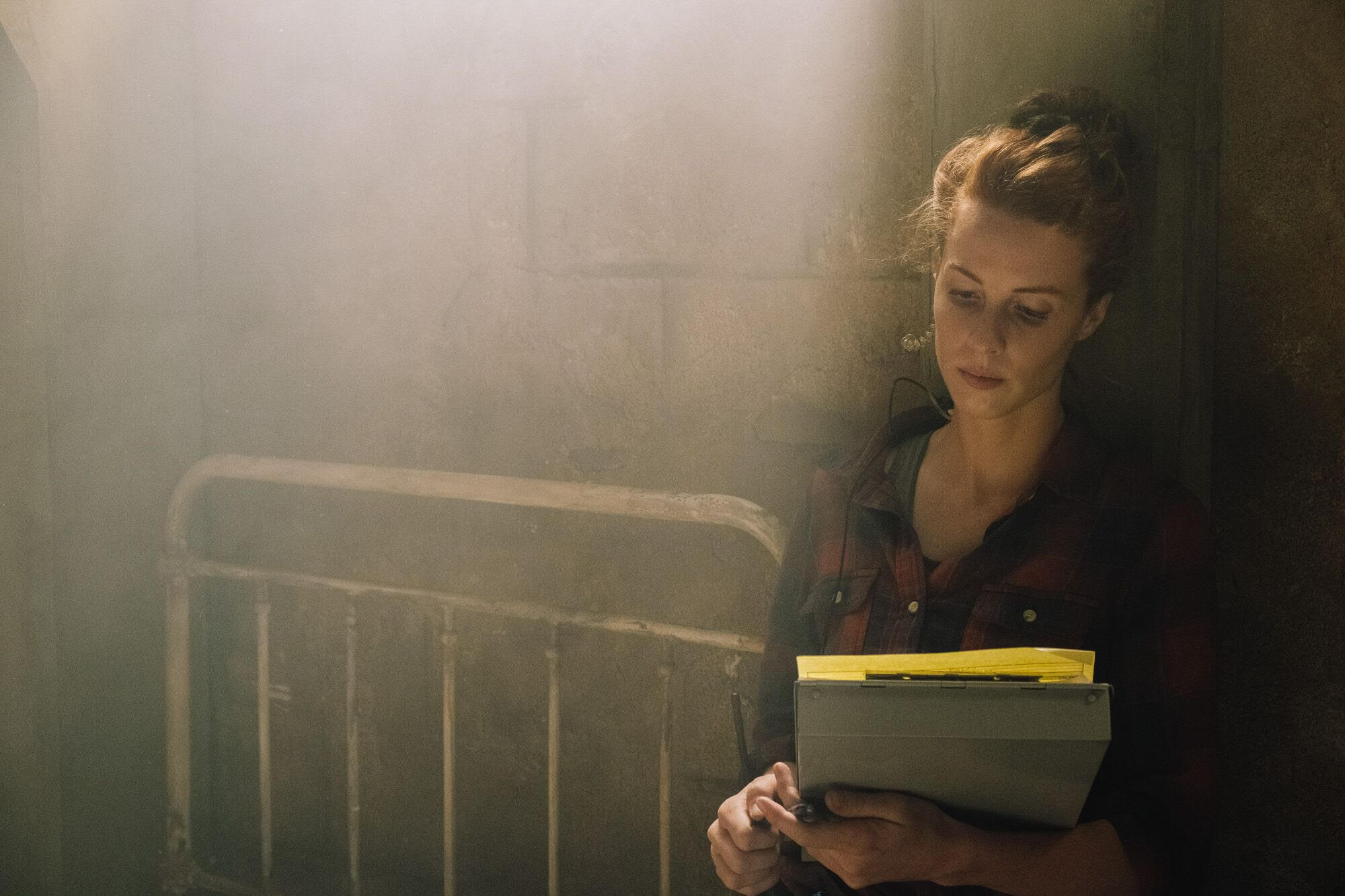 Director Kelsey Taylor joins Eleanor's lineup
With a cinematography background, she brings evocative looks and a flair for capturing human moments to her spots, shorts and branded content work.
by shots News on 22nd March 2021
The diverse production boutique Eleanor, that shines a light on its creative talent as it champions their work, their vision and their ideals, has a new focus of attention: Director
Kelsey Taylor, has joined its roster for commercial and banded content representation.
This marks Taylor's first time being signed to an established production house. The news was announced by Eleanor Founder and Executive Producer Sophie Gold. 
Taylor comes to directing from a background as a Director of Photography, and that discipline informs and influences her work, whether she's directing something moody and evocative, like her ode to Alien, or upbeat and comic, like her spot for Kenzzi, an at-home laser hair remover, which just won a Bronze in the L.A. Addy Awards. Alternatively, her spot for the Washington State microbrewery Icicle River Brewing takes viewers on a realistic and heart-pounding downhill run with a backcountry skier.
While her background hails from the camera department, Gold sees in Taylor's work an ability to hone in on subtle nuances like casting, performance and pacing. "She's able to unearth the moments between the moments, if you will, and does so with comedic timing and an honest portrayal of humanity, conveyed in a visually anthemic manner," Gold says. "Kelsey is completely different from anyone else on our roster, which is made up not just of directors, but tastemakers. Our strategy at Eleanor has always been to support and envelope unique filmmakers with vision, and that's what Kelsey possesses. We've delighted to welcome her to the club."
At Eleanor, Taylor joins a directorial roster that includes Adrian De Sa Garces, Anton Watts, Elias Ressegatti, Alice Waddington, Jeff Bitsack and Kate Cox. She views joining this collection of filmmakers as an important step in her career plan. "I'm at this really exciting moment when I'm transitioning into directing full time, and when Sophie and I spoke we really just clicked," says Taylor. "I love the fact that this is a woman-owned production company, and that she has this very honest, straight-shooting approach. It's like, 'let's get down to business and make something!'"
Taylor is looking for more than just representation in joining Eleanor, too. "There's a lot of diversity to my work, and I'm looking to Sophie to help me take my brand work to another level. I'm confident we'll be able to do that at Eleanor."
I just love the process of partnering with others, and that's what excites me the most about joining Eleanor
After graduating Cum Laude with a degree in film production and film studies from Loyola Marymount University, Taylor launched her career in production as a camera assistant and DP. She was attracted to the craft because it offered a deeper understanding of what she calls "the visual language of storytelling, about how we actually see things on screen. I felt that knowing what goes into how films are made is something that comes out of cinematography."
Since transitioning into directing she's taken on a wide range of projects, both stylistically and thematically, ranging from comedy and lifestyle to drama and suspense. She's partnered on several occasions with Tongal, the disruptive content creation platform, which connects brands and studios with an online community of writers, filmmakers, designers and production companies.
One notable result was Alien: Specimen, made as a joint project between the platform and 20th Century Fox, with a goal of extending the terrifying premise of Ridley Scott's original Alien into new situations and new storylines. In Taylor's short, which has been viewed more than five million times, the rapacious alien finds a new home in what appears to be a lab, and a strong new female victim with which to lock horns.
Tongal also was the platform that connected Taylor with PayPal, which resulted in Make it One to Remember. To the strains of the Nutcracker, we see a dad who spies his young daughter taking her Zoom ballerina lessons. Realizing what she'll be missing as the holidays approach, he turns to PayPal to pull together all the items he needs to create an inviting home theater, as well as a costume for himself, so that his little girl can dance her part with the family as an audience. Ad Age ranked it in second place on their list of the Top 10 Holiday Ads.
The project turned out to be a gift in more ways than one: Taylor pitched it initially to the brand as a much shorter spot, "but they loved it and it just kept getting bigger and bigger," she explained. "It was a truly lovely experience, and the client was great. They were very open to collaboration, and had a lot of trust in us."
Looking forward, Taylor is eager to partner with agencies and brands in a similarly collaborative way. "I just love the process of partnering with others, and that's what excites me the most about joining Eleanor. I love being that person who takes a great idea and makes it happen."
next
Sophie Gold shines a light on Eleanor