Journey into Eleanor's Creative Kingdom
September 07, 2023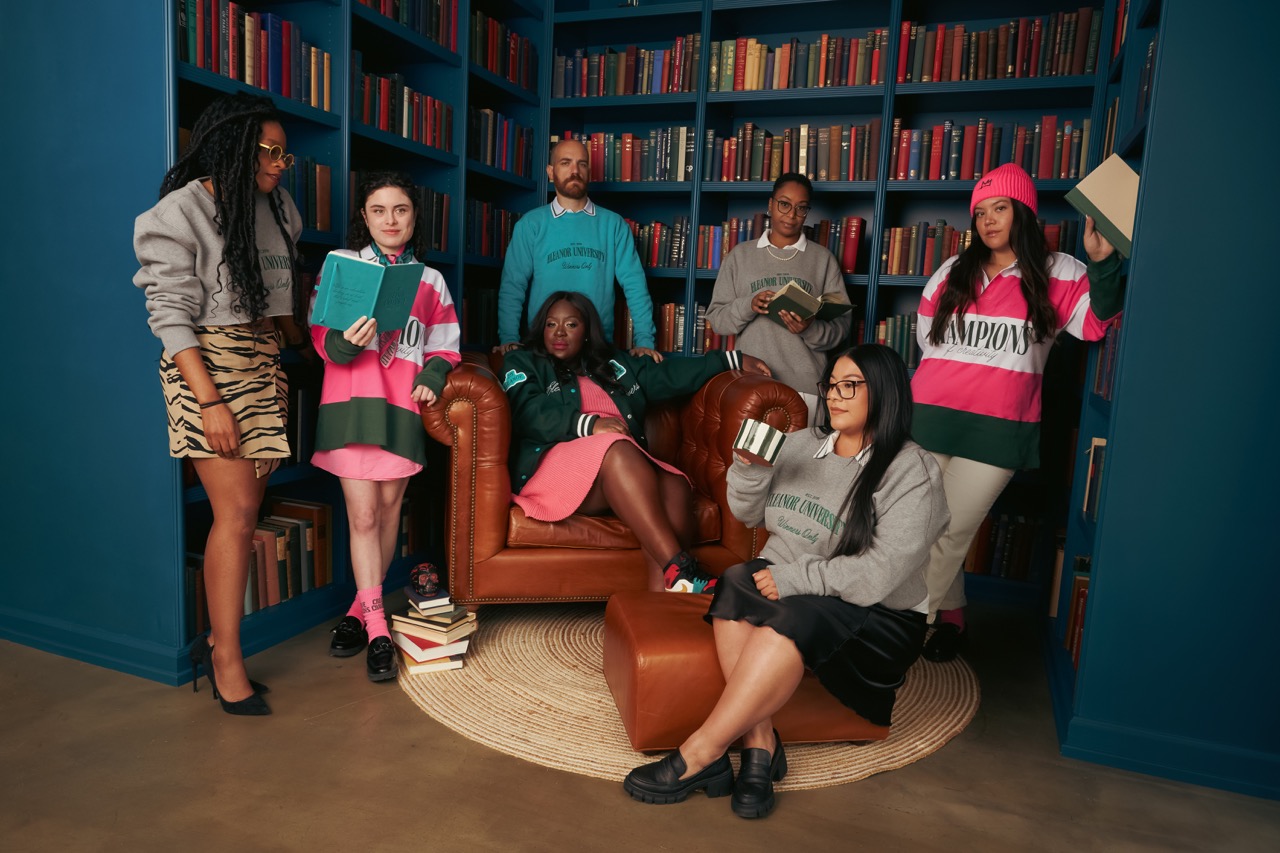 Travel into a realm illuminated by creative brilliance, a wonderland of artistry painted in the luxurious glimmer of impeccable taste. Welcome to Eleanor's Santa Monica abode. 
We've always believed that our surroundings play a pivotal role in shaping our ideas, our passions, our very essence. Thus, we designed every nook and cranny of this office to not only please the eye, but to stir the heart and ignite the spirit.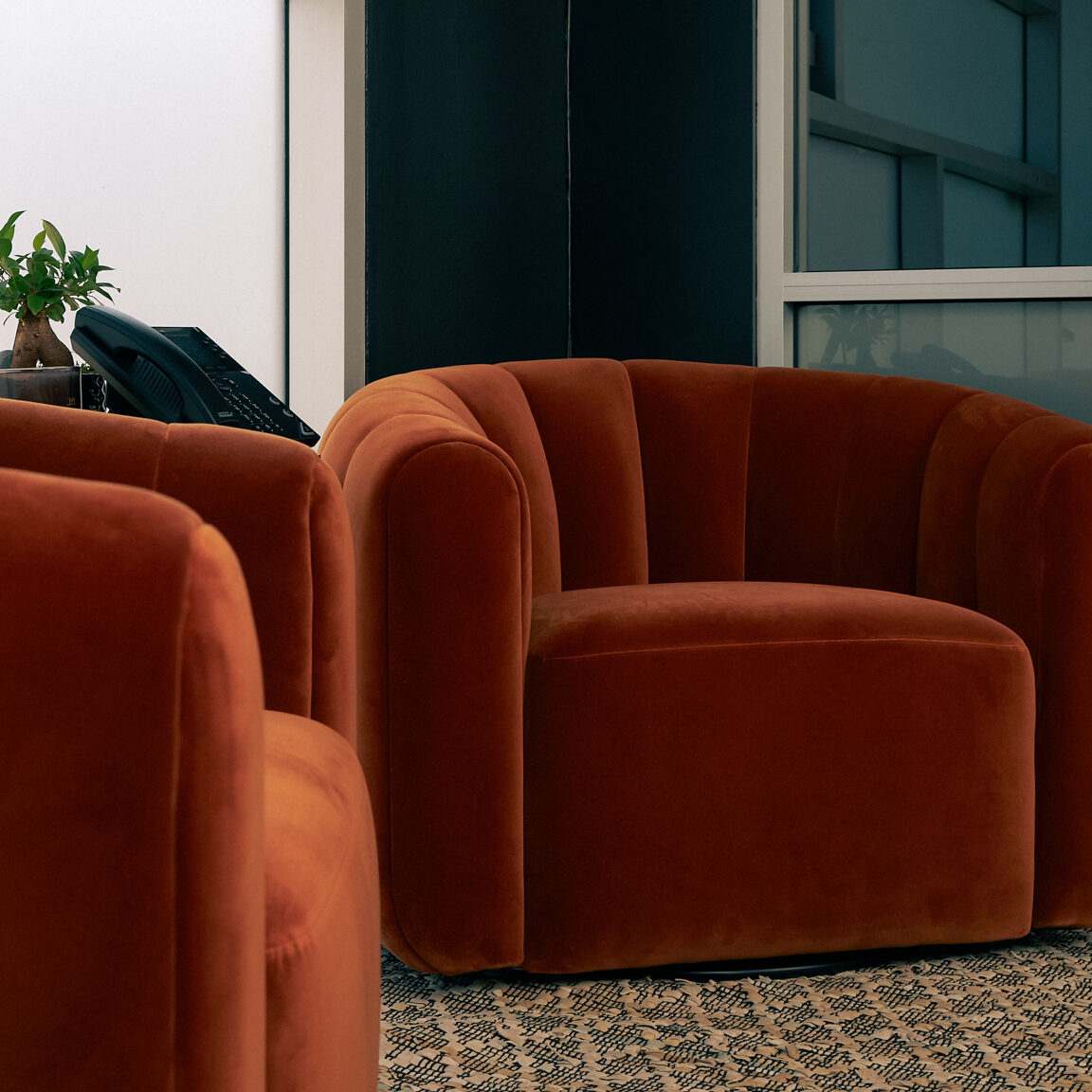 The moment your foot hits the marble floors, you find yourself wrapped in an ambiance of sumptuous elegance and vogue glamor. The vintage flairs whisper of a forgotten era, while the modern accents hint trends to come. The honeyed euphony of the office playlist fills your ears as you are ensnared by a swirling perfume–delicate, floral, subtle and inviting.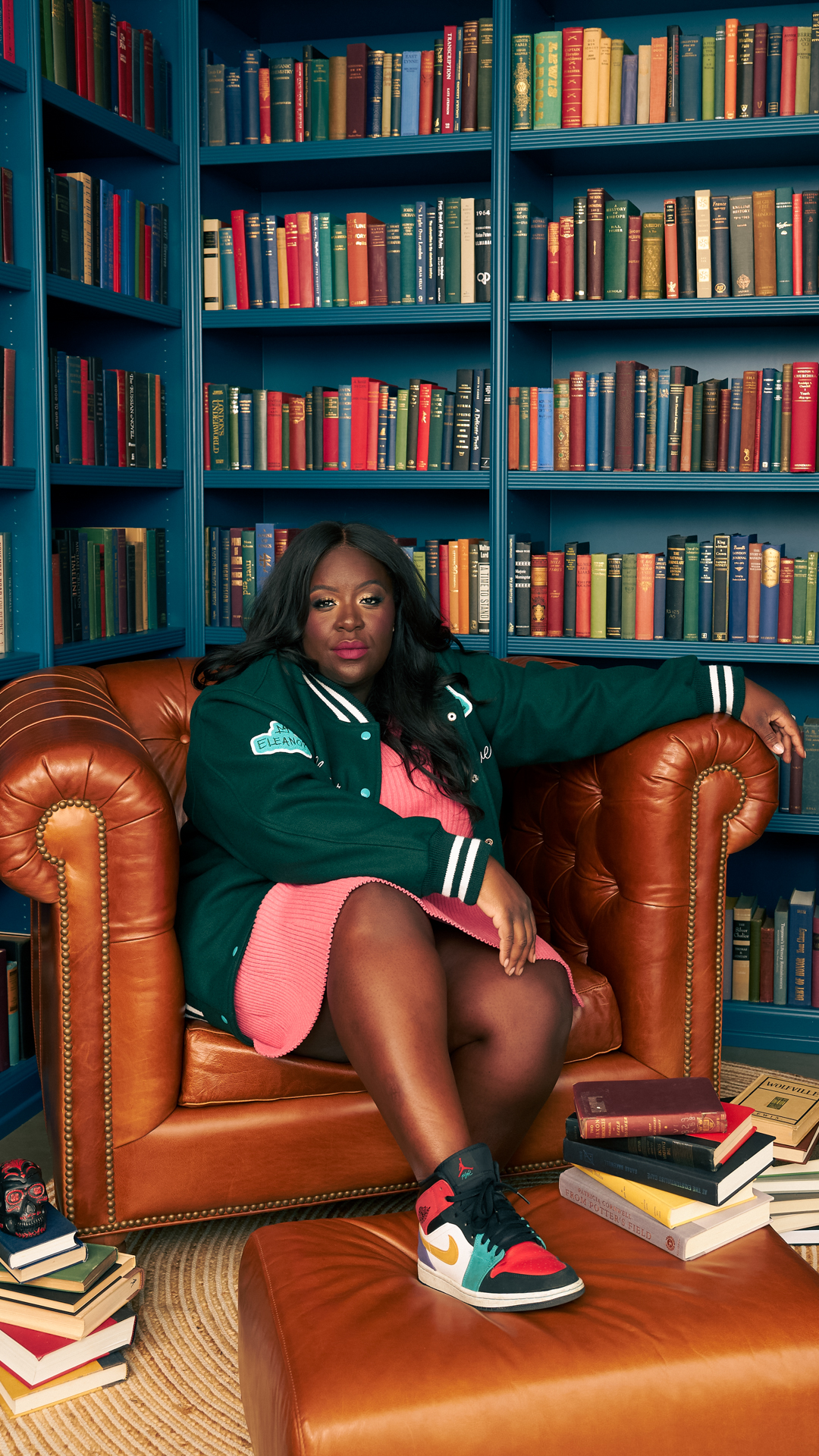 Greeted by the towering majesty of the library, glimmering with a refined air of mystery, you sense that a tug at any of its vibrant melangé of gold trimmed classics may perhaps unveil a secret passageway. Beckoned by a myriad of worlds waiting to be explored, linger with a  Shakespeare comedy, be courted by Austen romance, and drift into literary reverie in the tufted leather hug of the library armchair.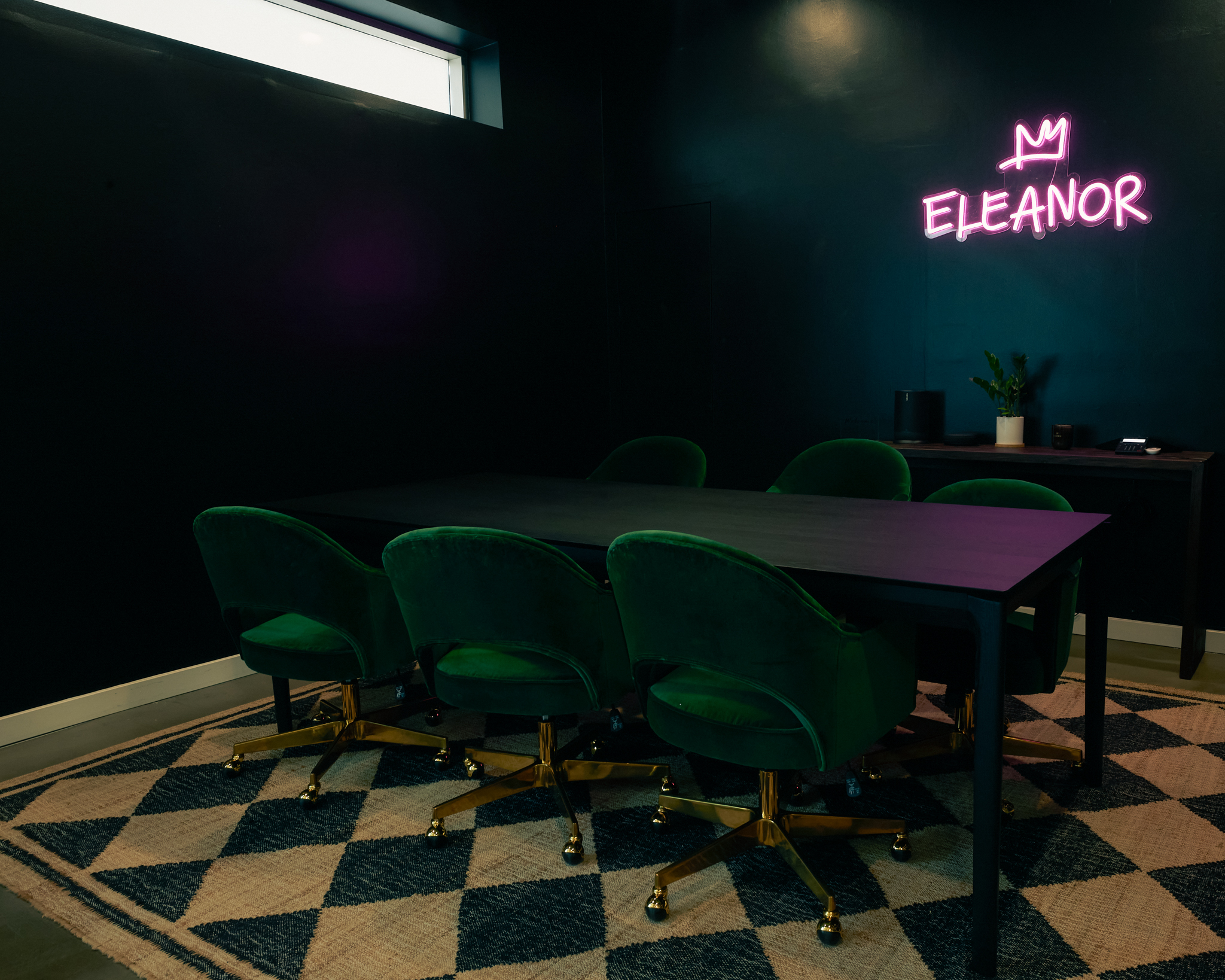 You are bathed in the cascading magenta of Eleanor's neon signature when you wander into the conference room. Along the checkerboard rug, the emerald velvet thrones — not mere chairs, my darling, but regal seats worthy of those who dare to dream — beckon you to sit, to ponder, to weave tales of your own.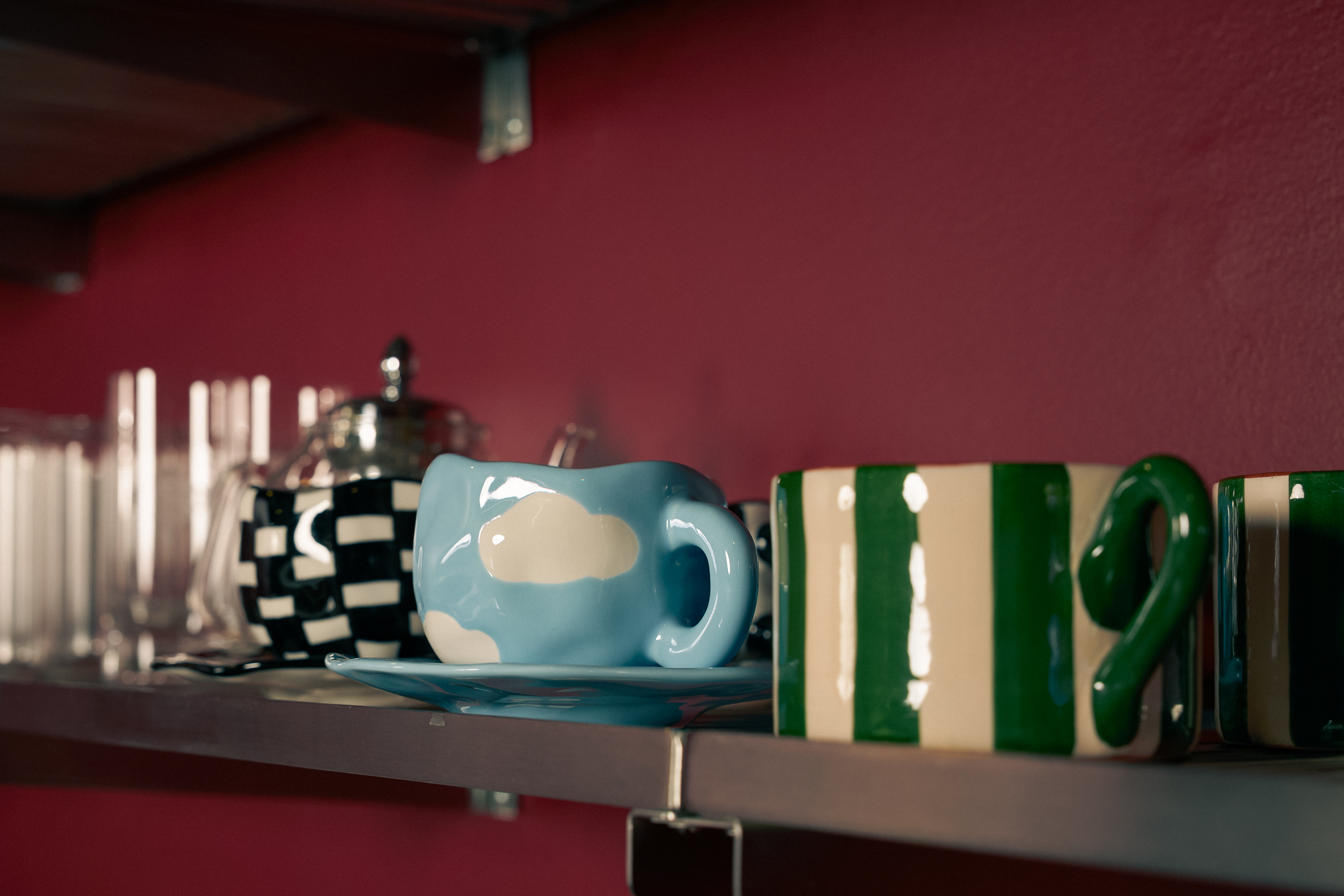 Your growling stomach leads you into the crimson kitchen alcove, where rows of dainty mugs and mouth watering treats await.  Your ravenous eyes rake over the gleaming selection of ambrosial sweets from the golden stools of the bar. Will you choose a cloud-plated teacup or a cheeky checkered mug? And with a gooey chocolate biscuit or a zesty lemon muffin?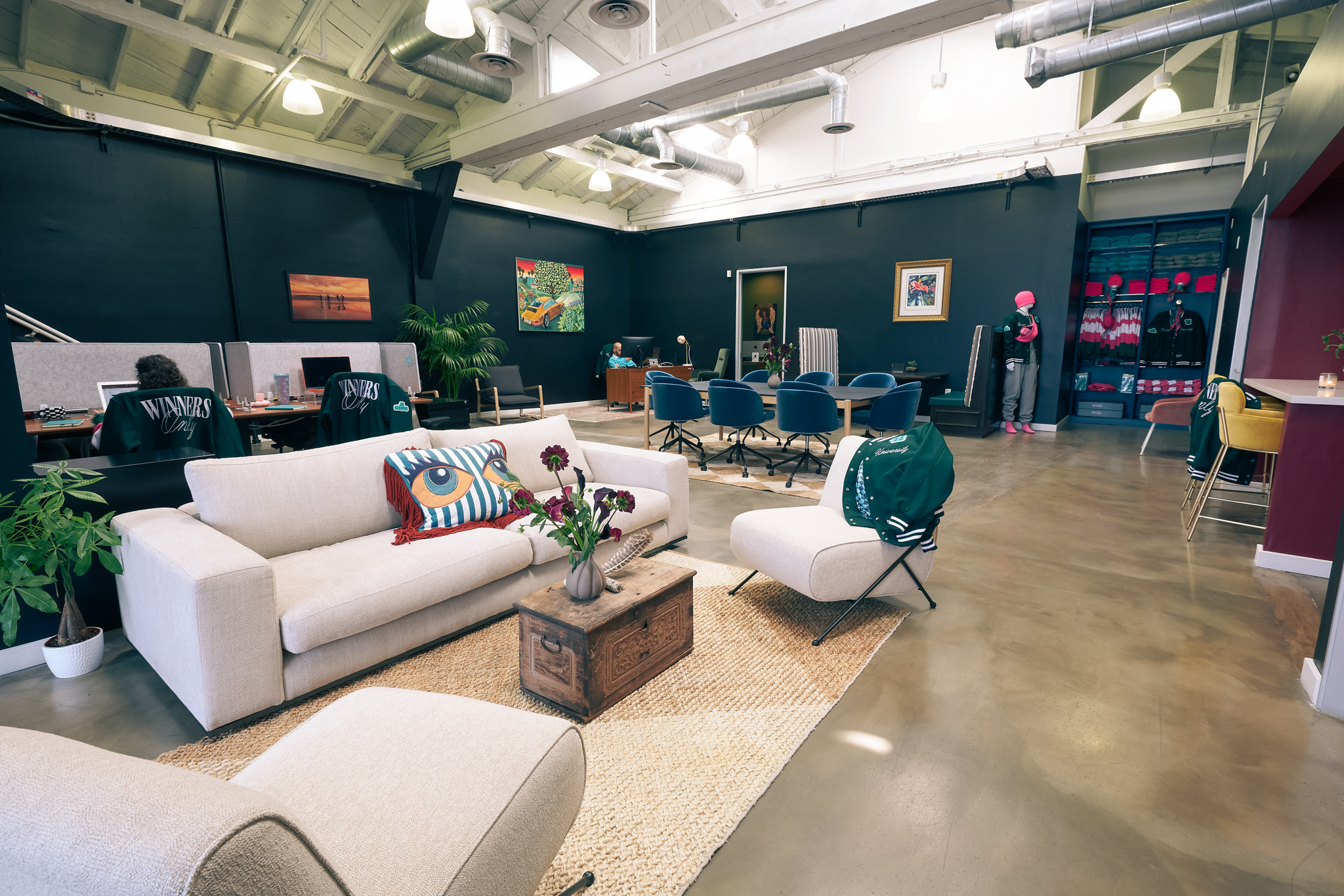 Indulge your scrumptious selections in a pseudo-retro booth. Sink into this oh-so-comfortable nook, a chic twist on classic diner style. Or perhaps you decide to sit back at the central conference table, the velvety chairs a gorgeously rich topaz. Across the room, productivity buzzes from a fleet of glossy desks, the proud letterman jackets of creative champions draped over each chair.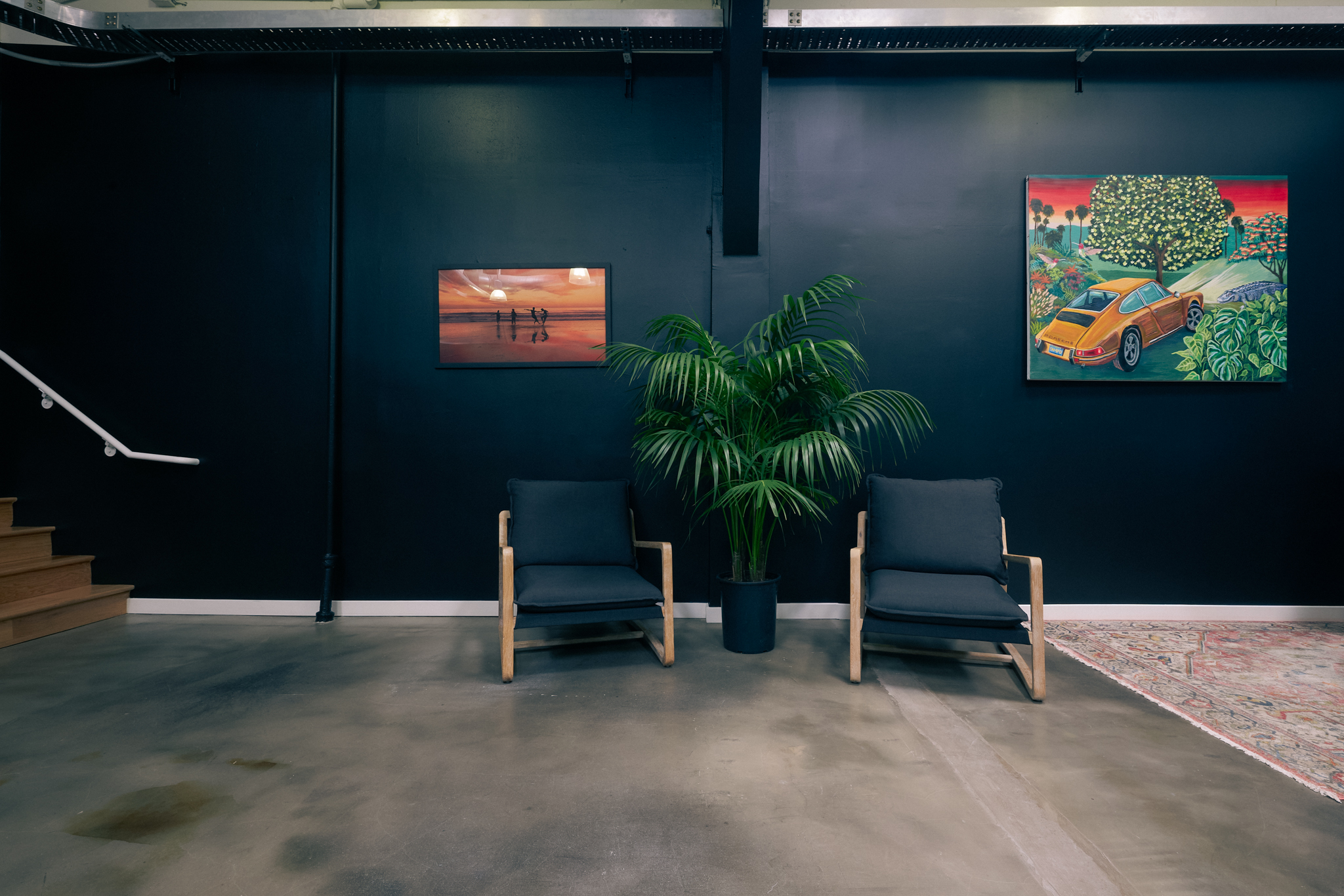 Serenity emanates from the sunset wrapped oasis at the shore of the stairs. Between the vivid flush of vibrant art pieces and under the tranquil shade of the verdant palm, the bustle of the room seems to melt away in this serene parlor. This corner of paradise creates the perfect place for a restful escape or a leisurely brainstorm.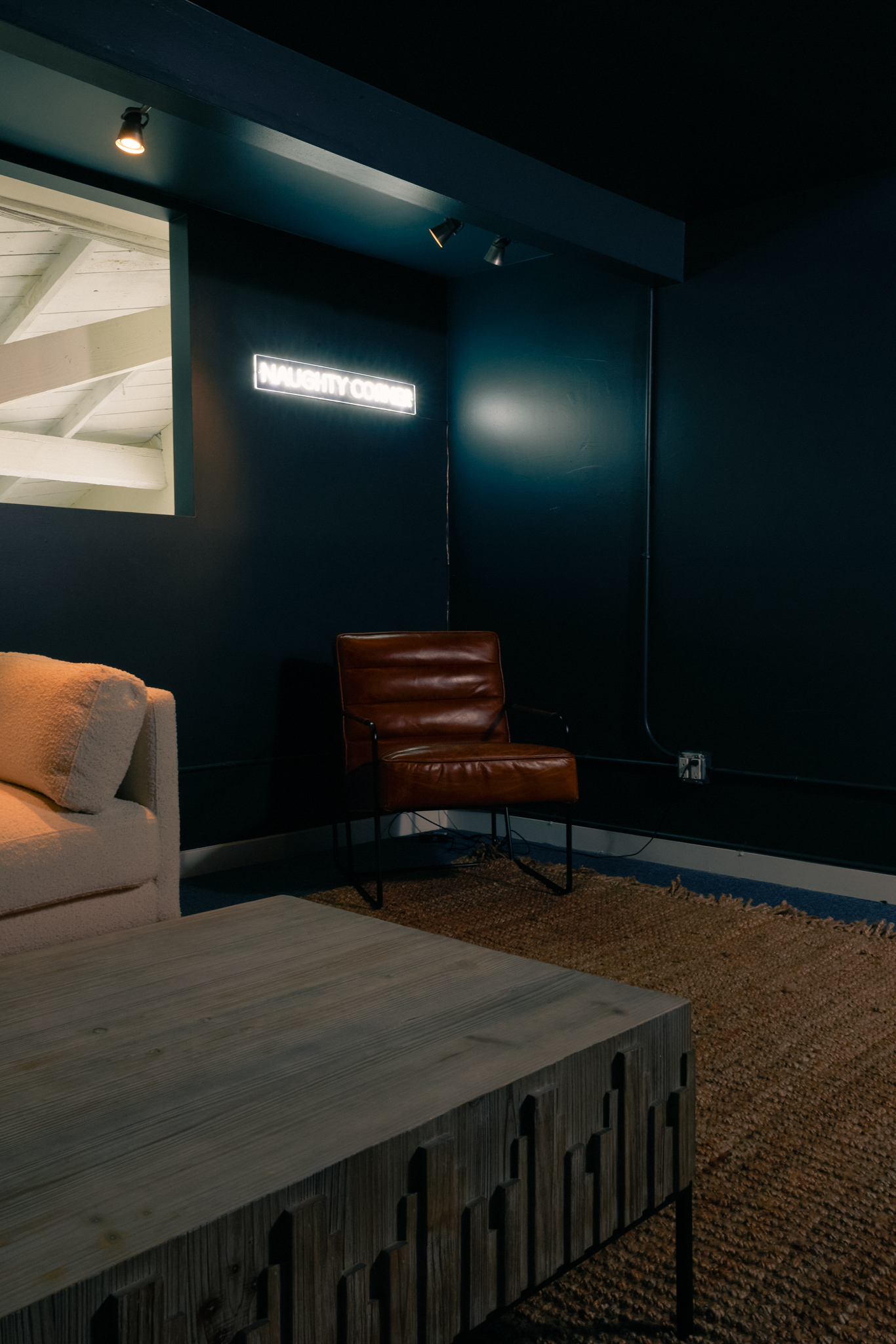 Yet, your adventurous spirit does not rest long. It soon guides you up the stairs to the director's lounge, a sleek hideaway for dedicated creatives. Dimly lit aside from the glowing "naughty corner" neon, this lavish lodge offers the perfect restspot to our artists who need to be alone with their thoughts, in style.  Unwind on the couch, flipping the TV to a film of your choosing.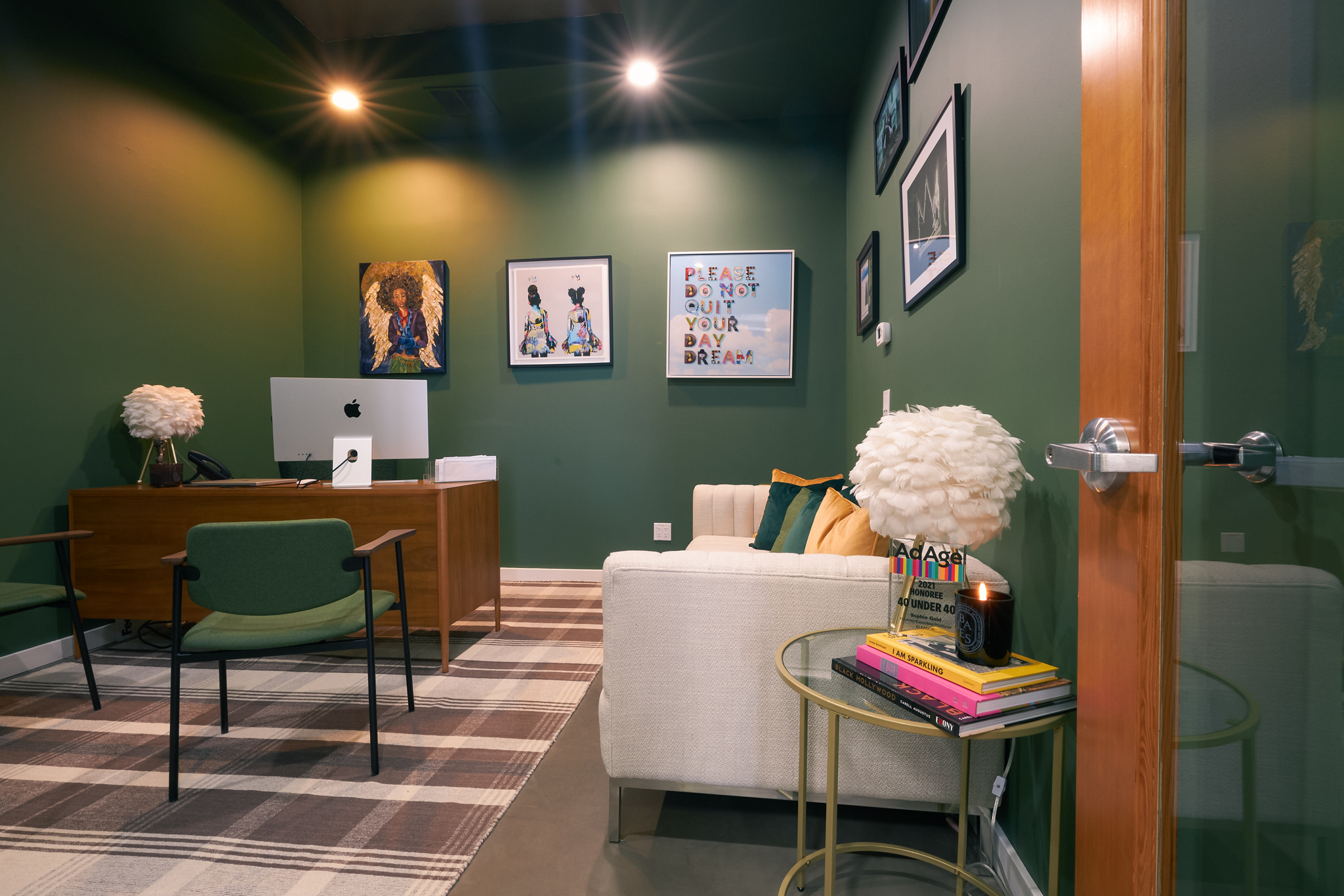 Our journey continues with a peek into President Sophie Gold's office–a dazzling tapestry of vivacious art and sleek decor. These walls tell stories. Not in words, but in kaleidoscopic hues. Evoking Eleanor's enigmatic essence, this room perfectly balances the audaciously bold and classically beautiful.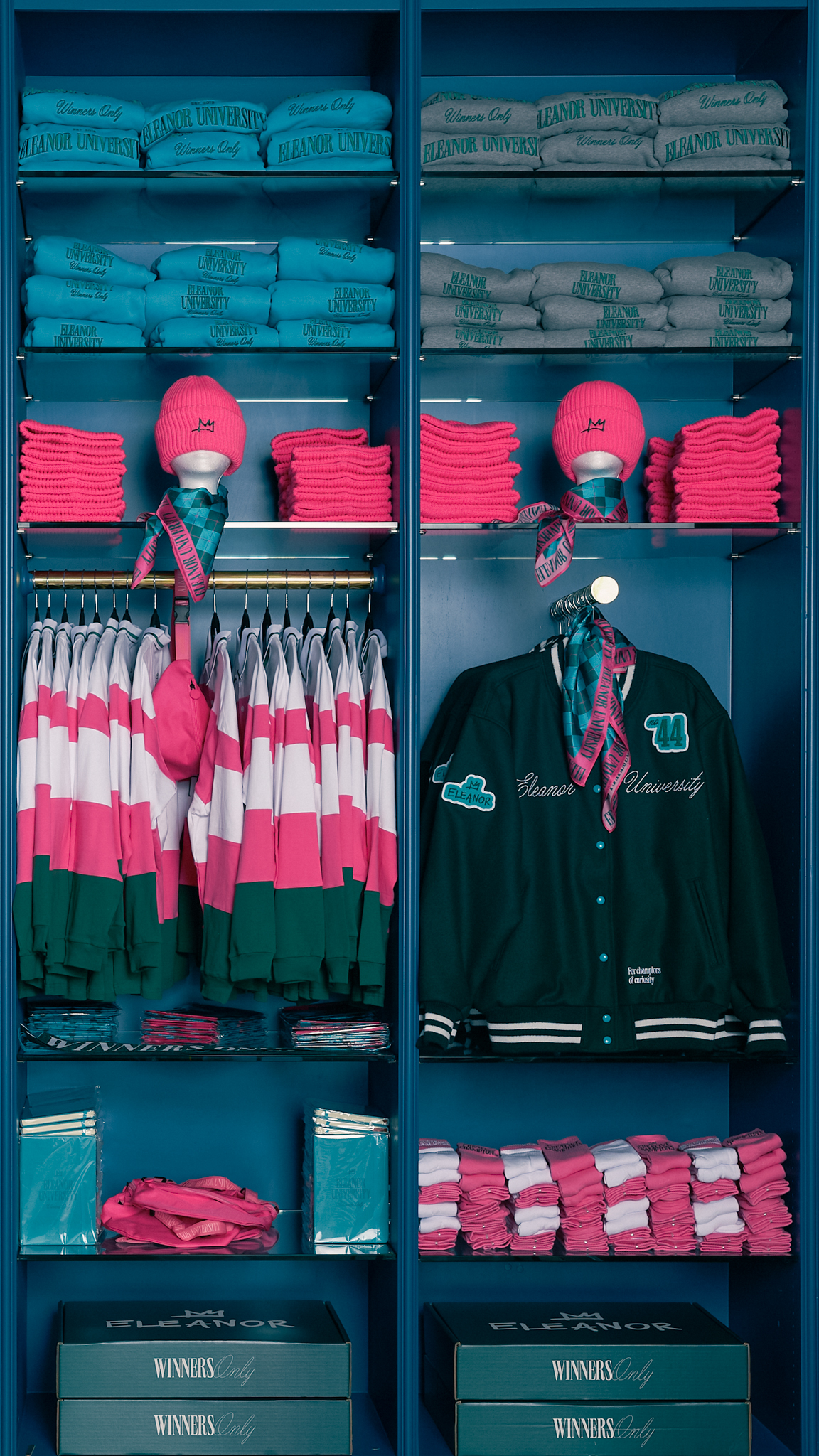 We approach what is, alas, the final destination of our roving expedition. Gazing upon the varsity vogue and rugby style of Eleanor's resplendent collection–every stitch a tale untold. Beholding this style anthology, you are transported to the mystery and grandeur of Eleanor University. The warm glow of creative victory warms your chest, the hair-raising mystique of scholarly ambition settles over you.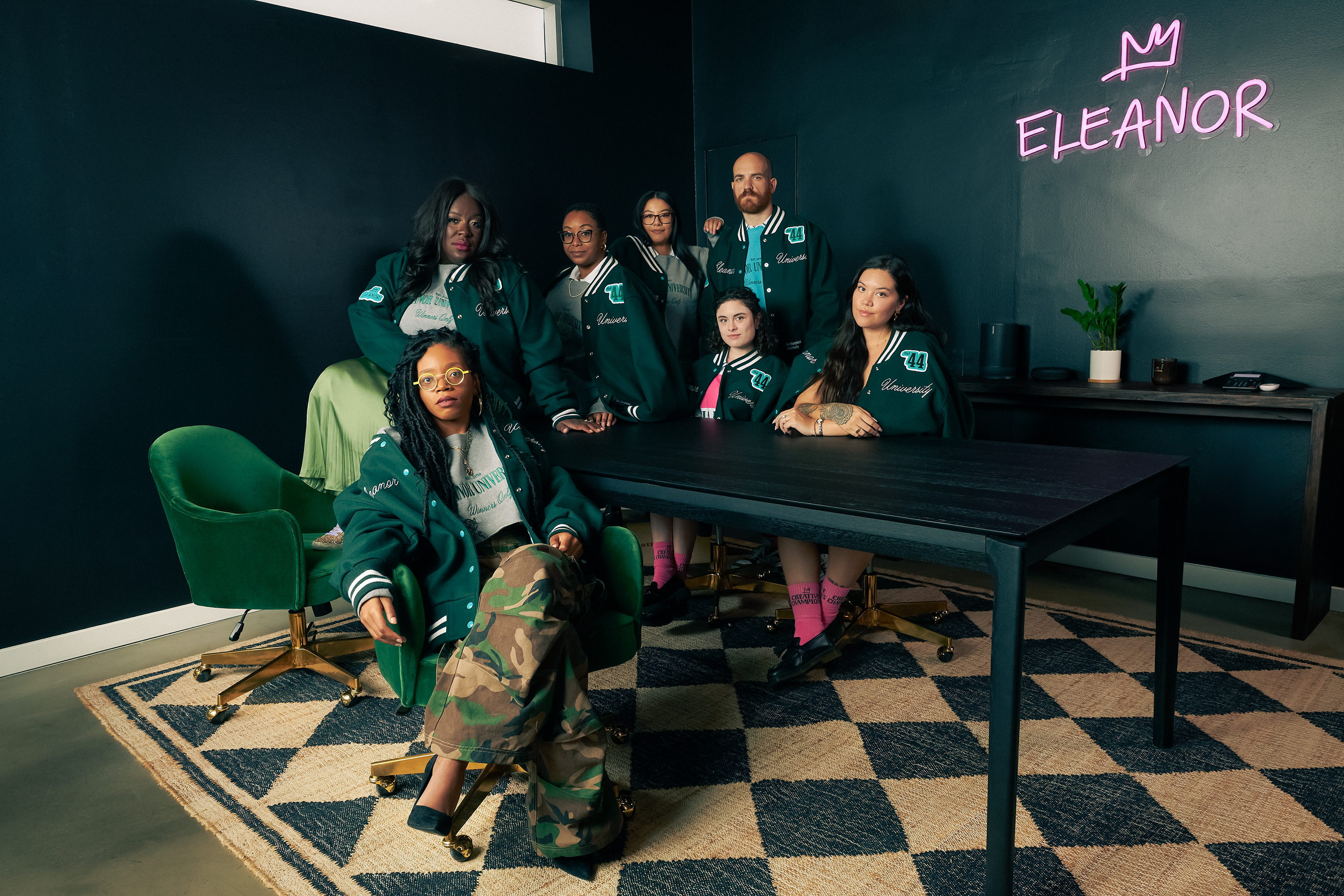 Don't fret, lovelies. This isn't our last waltz. We don't close our journey on such a tantalizing note to leave you high and dry. Next we speak, exploration will continue, unfolding the enchanting lore behind Eleanor's recent fashion line.